Double-Hung Replacement Windows
Double-hung replacement windows have been extremely popular over the last decade.
Having both operating window sashes gives you more options to get fresh air into your home.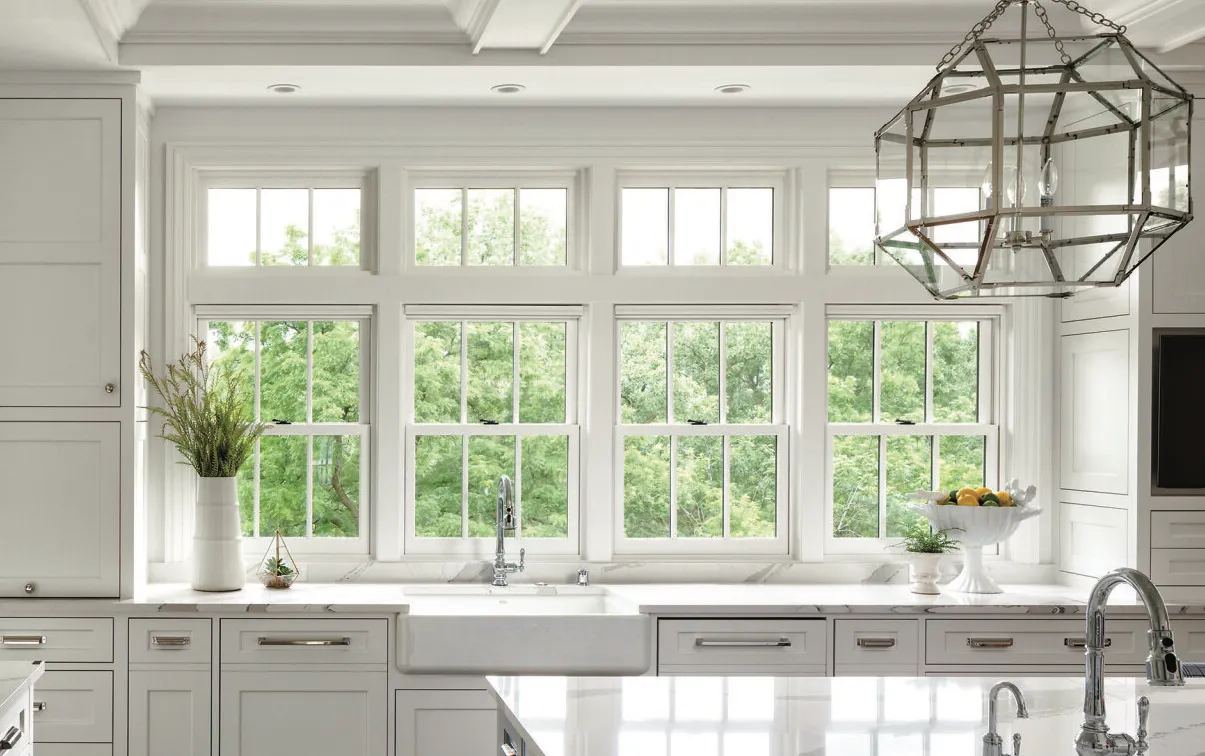 Double-Hung Window Decorative Options
Want the great look of an original wood window, but fear the maintenance of scraping and painting along with energy loss associated with them?
Vinyl replacement windows have not been considered an elegantly designed window to match the beauty of wood windows until Sunrise patented the Restoration window design.
See the woodgrain and vinyl color combinations available: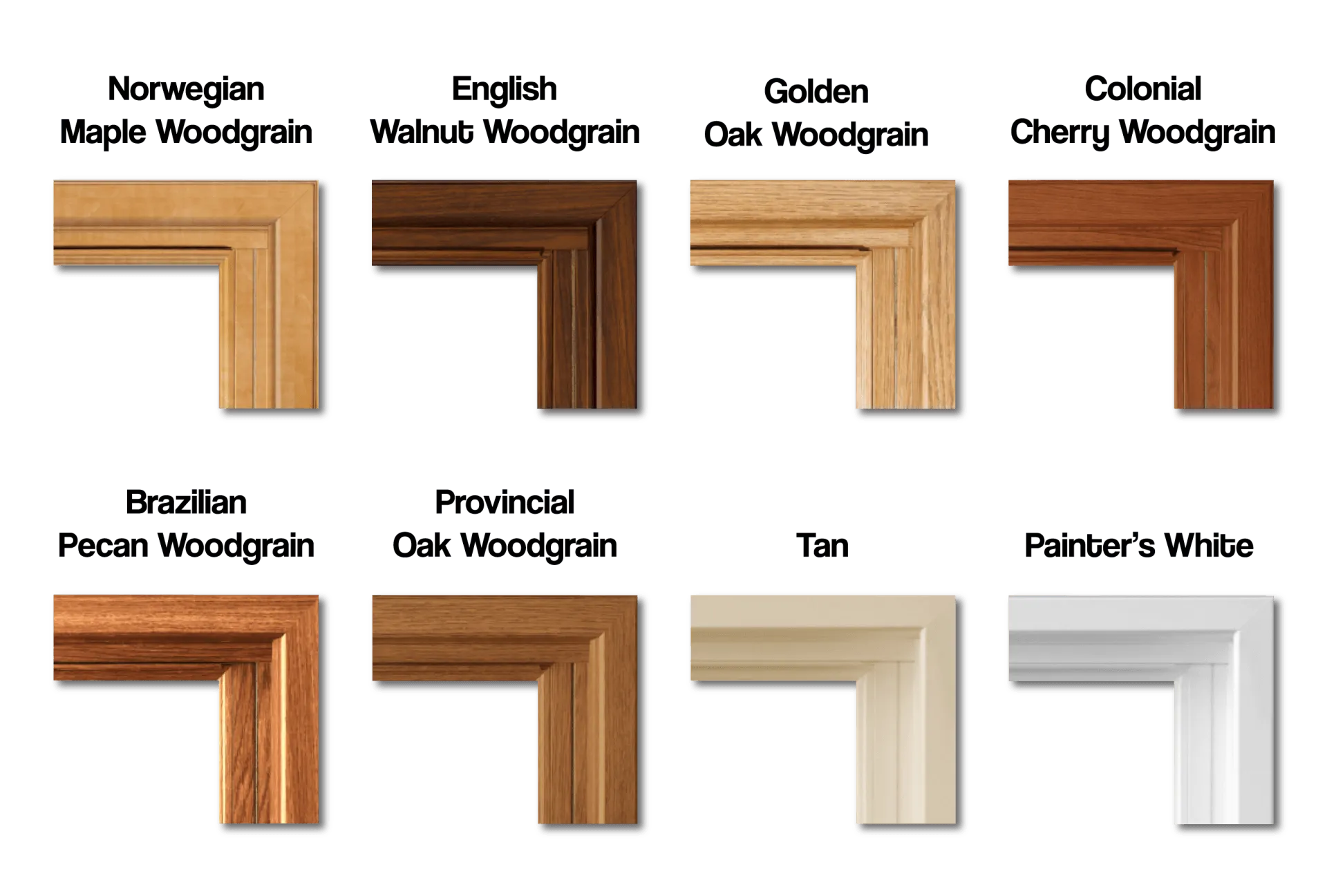 OMEGA 12 Glass System: 7/8" overall dual-glazed insulated glass unit features the exclusive OMEGA 12 glass, the XL Edge® stainless steel spacer system, and airspace filled with high-density argon gas
The coating structure combines 12 layers of high-performance reflective materials for energy efficiency. Also available are interior Low-E coating, Noise Reduction Glass, and self-cleaning Solar Clean™ glass
Minimal maintenance and effortless operation with tilt-in feature, contoured lift-rails, and pre-tensioned, dual pulley Block & Tackle balance system
Advanced, triple weatherstripping seals for top-efficiency performance
UltraCore™ Polyurethane window frame insulation provides added comfort and the ultimate in energy efficiency
Coved interior and exterior glazing beads for added elegance
Added security with recessed pick-resistant locks
Extruded Aluminum screen frame with heavy-duty corner reinforcements that include a high transparency fiberglass mesh screen for more unobstructed views
Lifetime Non-Prorated Warranty with lifetime coverage for glass breakage that can be transferred to the new owner
How to Tell if You Need New Windows
If your windows are old and inefficient, they could be letting heat seep in and out of your home, driving up heating and cooling costs.
If your windows aren't sufficiently keeping the winter cold out, condensation will occur when indoor moisture hits the cold inside the window surface. Condensation may also accumulate between panes if a window has lost its seal.
Well-designed windows have multiple panes and insulating gas for added efficiency and sound protection. If you're hearing a lot of outside noise, your windows may be poorly sealed or improperly installed.
Windows can shift or accumulate dirt and debris over time, making them difficult to open and close. Today's windows are designed to be extremely easy to open and close.
If your house is well sealed and insulated, and you're still feeling drafts, your windows may be poorly sealed or improperly installed.
If you're in any of these situations, then let us guide you through a new window purchase. Call us today for your FREE QUOTE!
All of our replacement windows exceed Energy Star guidelines. Installing ENERGY STAR-certified replacement windows actually lowers energy bills and saves you money. With more efficient replacement windows, you also use less energy. Put an end to cold drafts and overheated spaces. ENERGY STAR-certified replacement windows keep your home's temperature consistently comfortable.
Our Window Replacement Gallery
We Service the Entire State of Oklahoma